China's Xi'an airport deployed UHF RFID Technology to verify passengers' identity by utilizing portable UHF reader with UHF tags. LightPioneer's handheld terminal(LP-006) helps automatically captures passengers' information, in case passengers get on the wrong car.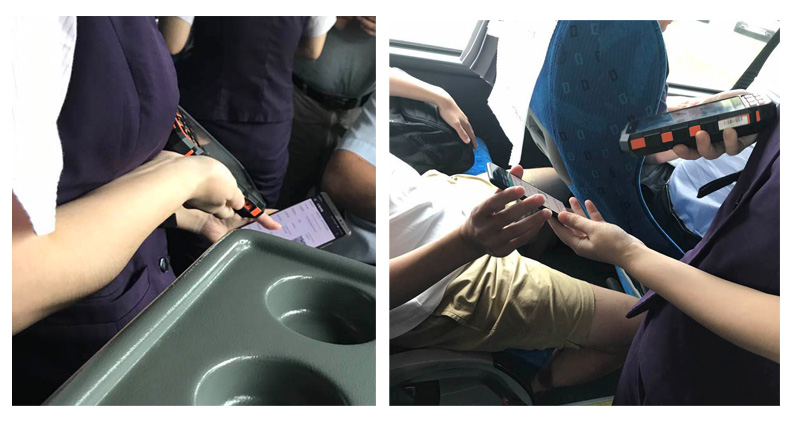 Every passenger who purchased tickets online got an unique 2D barcode from the seat reservation voucher of Airport Shuttle Bus. Airport staff recognize passengers through scanning their 2D barcode by mobile reader in combination with Barcode&UHF. It helps saving time and promote paperless check-in/out.
Besides, the airline company move to UHF technology from barcode for luggage tracking and started to depend on RFID UHF Tags reading via the Handheld UHF readers. In past, if the passenger missed their luggage, the staff had to manually read each barcode to re-tag them for the next flight. With the use of RFID Tags and Hand held UHF reader, staff could find the pointed luggage accurately and quickly.