Thanks to years of unremitting R&D and testing, LightPioneer marks another milestone for the RFID industry sector with the development of a new generation of intelligent RFID reader based on Artificial Intelligence (AI) technologies.
This intelligent RFID AI reader is an ideal anti-theft management device (EPC C1 G2 ISO18000-6C) that incorporates a unique deep learning algorithm and deep learning capabilities with RFID technology the first time. It ensures accurate tag identification while effectively eliminating misreads by only alarming the moving tags. Equipped with sound and light alarm functions, it enables the detection of RFID tagged assets for purposes. When restricted items are unlawfully taken out of the controlled area, the card reader will automatically trigger an alarm or display item details on its display. This RFID reader come with a 21" bar display which can play advertising or show alarm item details on it.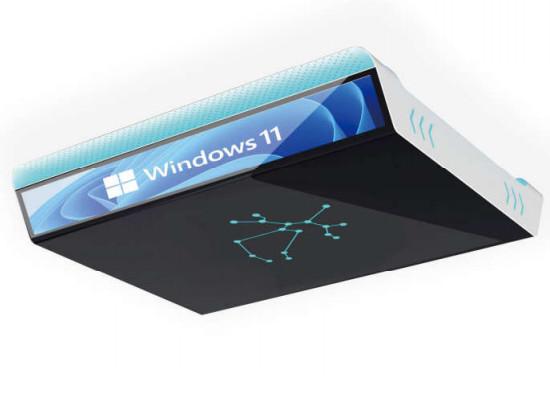 The intelligent RFID AI reader also addresses the challenge of efficiently locating a specific item among numerous RFID tags, particularly in large warehouses with multiple shelves and extensive inventory, it could help workers to find specific items in short time, which greatly saving time and labor cost.
This RFID AI reader deploys a dual-element, narrow-beam and high-gain antenna to effectively detect electronic tags and reduce false positives, and supports both online and offline modes.
About us
Our R&D team has more than 15 years of experience in the UHF industry, they are created by product development engineers, antenna design geniuses, software design engineers, algorithm engineers and supply chain management engineers, they are an extremely dedicated team of technology, full of creative passion and continuous innovation, and envision the future of "Interconnection of all things".
We are a one-stop RFID+AI solution provider, providing services including structural design, antenna design, software design, machine ODM, RFID deep learning model customization etc., welcome to talk with us if you have any project requirements.