Light Pioneer introduces its latest version regarding the LP-006-G UHF RFID Handheld Reader with pistol grip design 
After releasing the LP-006-G smart handheld terminal in late 2016, now Light Pioneer announced the release of their Latest version of powerful long range UHF Handheld terminal supporting multiple reading Max. 600 UHF tags.
This update is based on the popular LP-006-G in combination with an Add on UHF RFID PISTOL GRIP.
This Add-on UHF RFID pistol grip module has been designed to provide Long-Range Reading for UHF ISO18000-6C tags and labels with a reading range of up to 7 meters.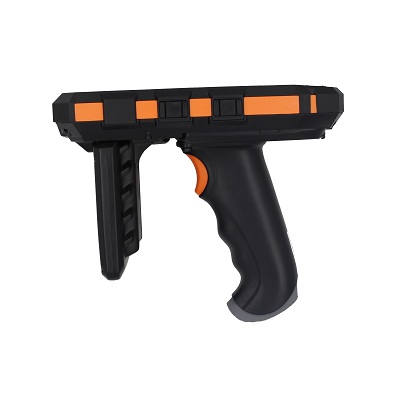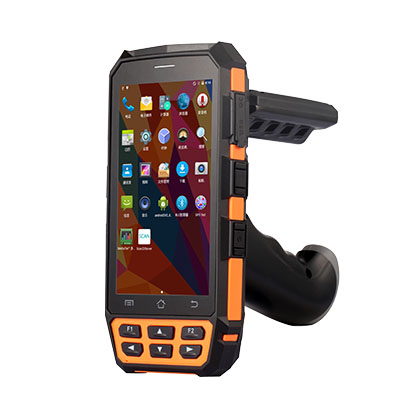 And that's optional for three versions:
1.UHF reader utilize domestic brand chip with Pistol grip design, which support single tag reading, read range is 5 meters
2. UHF reader utilize Impinj R2000 chip with Pistol grip design, which support single/multiple 200 tags reading anti-collision, read range is 5~7 meters.
3.UHF reader utilize total imported ThingMagic module including software support with Pistol grip design , which is special designed for long distance&multiple tag reading, read range is 5-6 meters and reading Min. 600 tags synchronously.
The integrated 8000mA battery of the pistol grip of the LP-006-G provides a high autonomy for a wide range of applications.
With its combination of a high speed Quad A53 1.5GHz quad-core processor, a user friendly Android 5.1.1 operating system and their extensive optional (WIFI 802.11 a/b/g/n/ac, HSDPA, Bluetooth, GPS,  Honeywell 1D Laser scanner or 2D Barcode imager, HF/NFC, LF125/134.2KHz) , the LP-006-G allows running different applications such as asset tracking, supply chain management, animal feeding management etc.